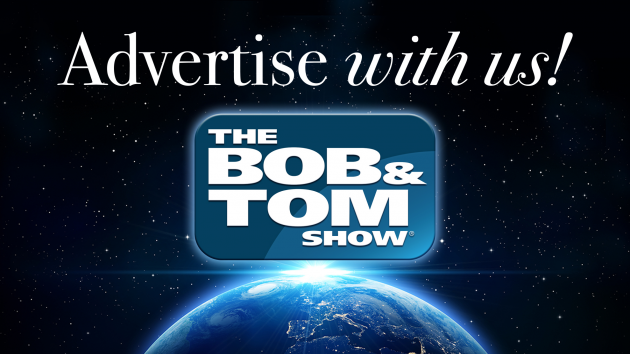 Just a few of the reasons you should advertise with the BOB & TOM Show:
The BOB & TOM Show is built on comedy, lifestyle talk, and celebrity guests. Add news, sports, and the occasional live musical performance and listeners are guaranteed fresh content with 4 hours of upbeat entertainment.
The BOB & TOM Show is America's leading media outlet for comedians ranging from superstars like Seth Rogan and Billy Crystal to up-and-coming rising stars.
The BOB & TOM Show is heard on over 100 radio affiliates.
The BOB & TOM Show owns the male demos from 18-34, 18-49, and 25-54.
The BOB & TOM Show prides itself on having responsive listeners that get results for advertisers.
Find out more by contacting Jessica Alsman at jessica@bobandtom.com.