Step 1: Download the BOB & TOM Show App through iTunes or Google Play. Listeners without a smartphone can play on our app web player located at www.bobandtom.com/webplayer. For more information on the app, please visit www.bobandtom.com/app.
Step 2: Register an account on the app. Look for the menu in the top right which is accessed by the three  horizontal lines. Users on the web player will be prompted to register when they click on the contest.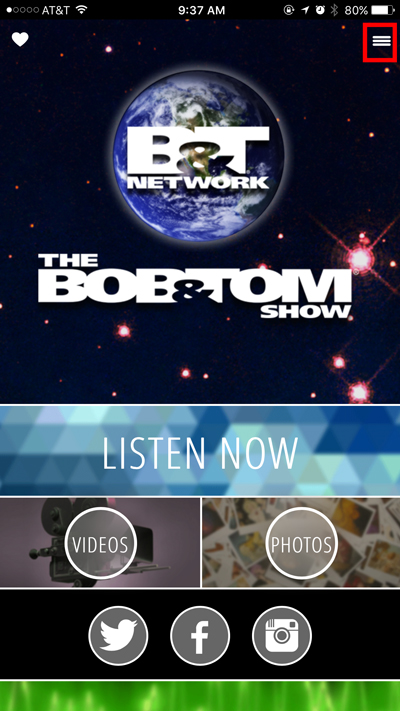 Step 3: Register with Facebook or your email.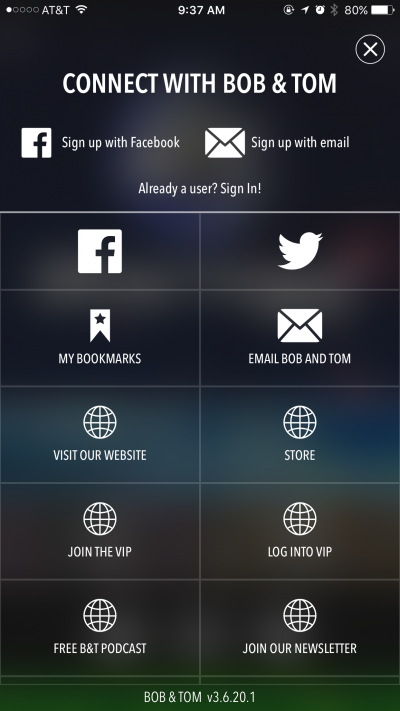 Step 4: Go to the Listen Now Section: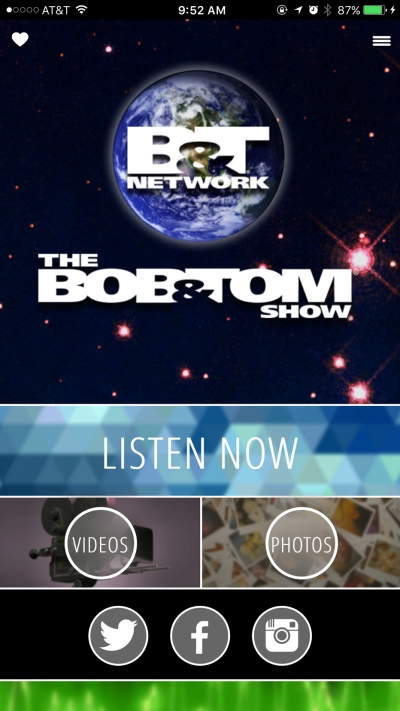 Step 5: Look for the contest image at the top of the feed in the black box. Press it.
Step 6: Tap the image to launch the contest. Once open, rub your finger over the image for the potential to win. To play on the web player, scratch with your mouse. Scratching automatically enters you to win. If you win, we will contact you within one week. To read the rules, please visit www.bobandtom.com/rules. For this contest, we are asking for a phone number so that we can contact the winner as soon as possible.