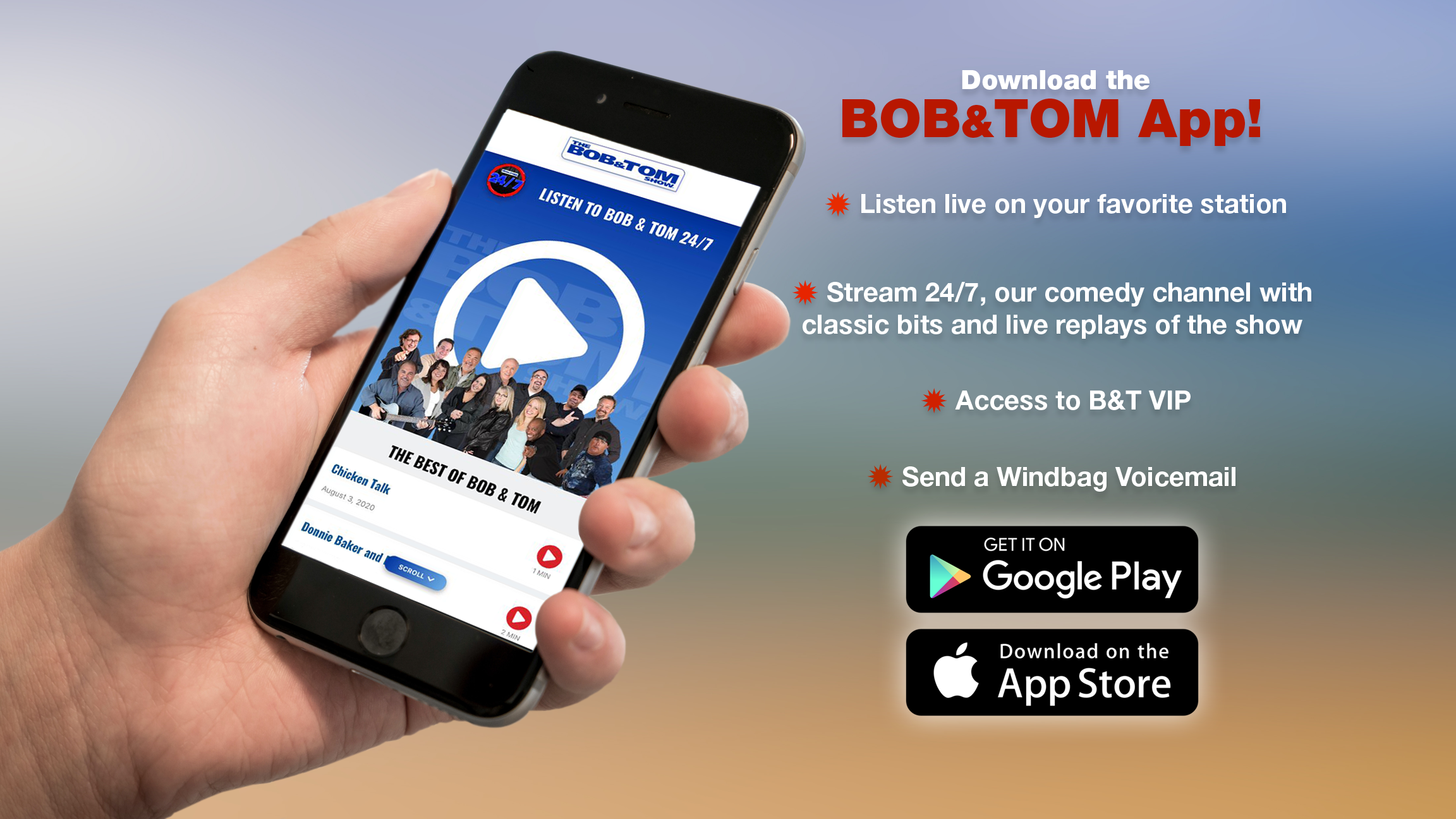 With the BOB & TOM Show radio app you can connect with the BOB & TOM Show crew like never before.
Listen to The BOB & TOM Show live on your favorite station.
Listen to 24/7! It is a comedy channel featuring the best bits and segments from our vast archive of the world's top comedians and entertainers. The show airs live in the morning with replays throughout the day.
Contact the studio via email or send in a Windbag voice message!
Access B&T VIP audio and video in the app.
Listen to BOB & TOM podcasts!