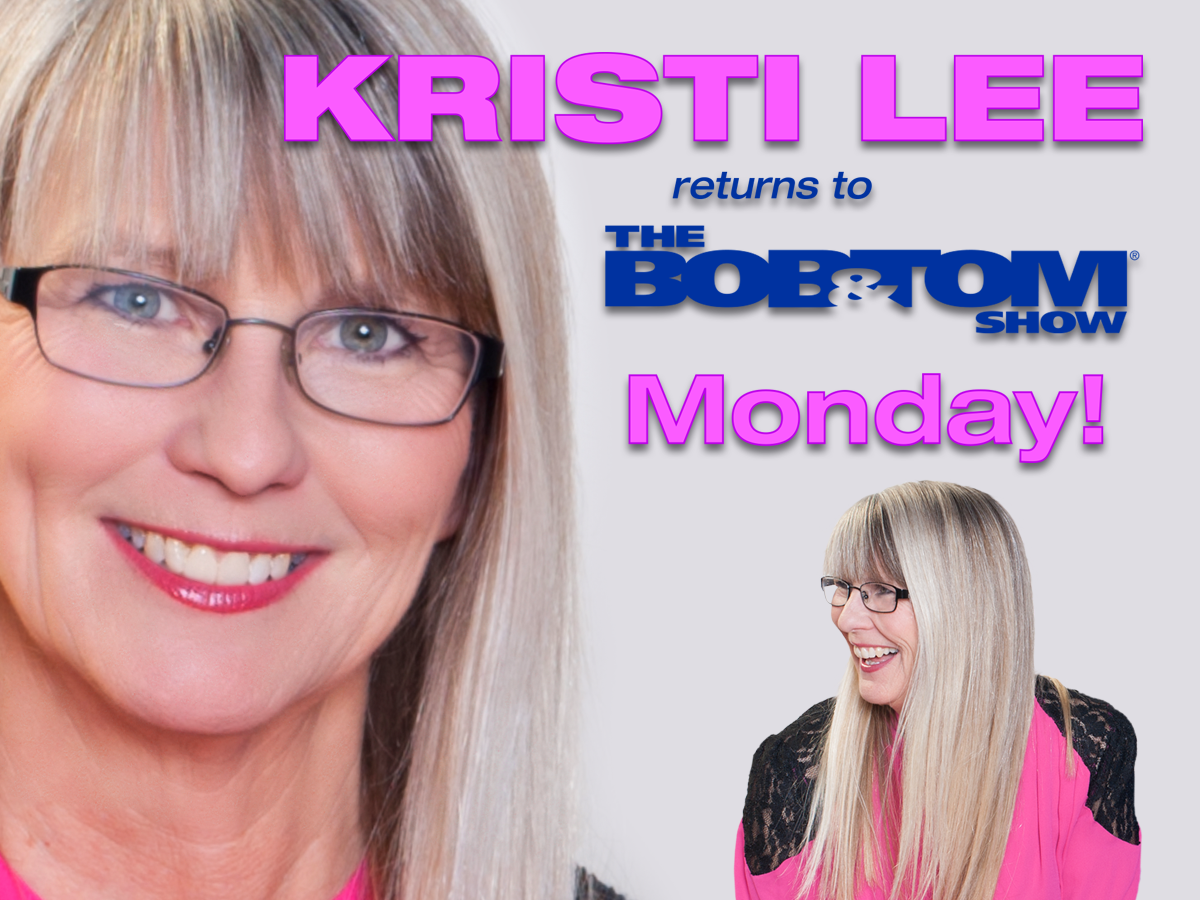 New York, NY – July 8, 2016 – Westwood One's popular radio comedy The BOB & TOM Show sees the return of longtime show member Kristi Lee. Beginning July 11, Kristi Lee joins cast members Tom Griswold, Chick McGee, Donnie Baker, Scott Potasnik and an ensemble of comedy hosts and guests as the Show continues to entertain morning audiences across the country and worldwide on the American Forces Radio Network.
"It's great to have Kristi back on the Show" said The BOB & TOM Show co-founder Tom Griswold.
Kristi Lee noted "I am thrilled to be back on The BOB & TOM Show…even though I fully expect to be interrupted by the boys on a regular basis…again".
About The BOB & TOM Show
The BOB & TOM Show is a lively, humorous program inspired by the day's news, sports and topical lifestyle occurrences. The program also hosts many of the world's best comedians every weekday morning. Nationally syndicated by The BOB & TOM Radio Network, The BOB & TOM Show is one of the longest-running and highest-rated radio programs in America and one of the most award-winning morning radio shows, having been honored with seven Billboard Magazine "Personality of the Year" Awards, 11 awards from Radio & Records, and five Marconi Awards from the National Association of Broadcasters. In addition, The BOB & TOM Show have released more than 60 comedy albums, CDs and DVDs, and expanded their brand with popular comedy tour live shows.
About Westwood One
Westwood One offers audio products to reach listeners whenever, wherever they are. We are a trusted connection between audio companies, advertisers, and audience — 9,100 affiliates choose our products,reaching 244 million weekly listeners and 70 million digital users a month. Our portfolio features exclusive brands people love, such as the NFL, Red Carpet Radio, NASH, Rdio, and more. As the national-facing arm of Cumulus, we represent more than just a network; we are a multi-platform provider of sports, music, news, spoken word, and digital content. For more information please visit www.westwoodone.com.
Press Contact:
Jana Polsky
Westwood One
jpolsky@westwoodone.com
(212) 641-2101